George Kelemen Says Goodbye as TRA President/CEO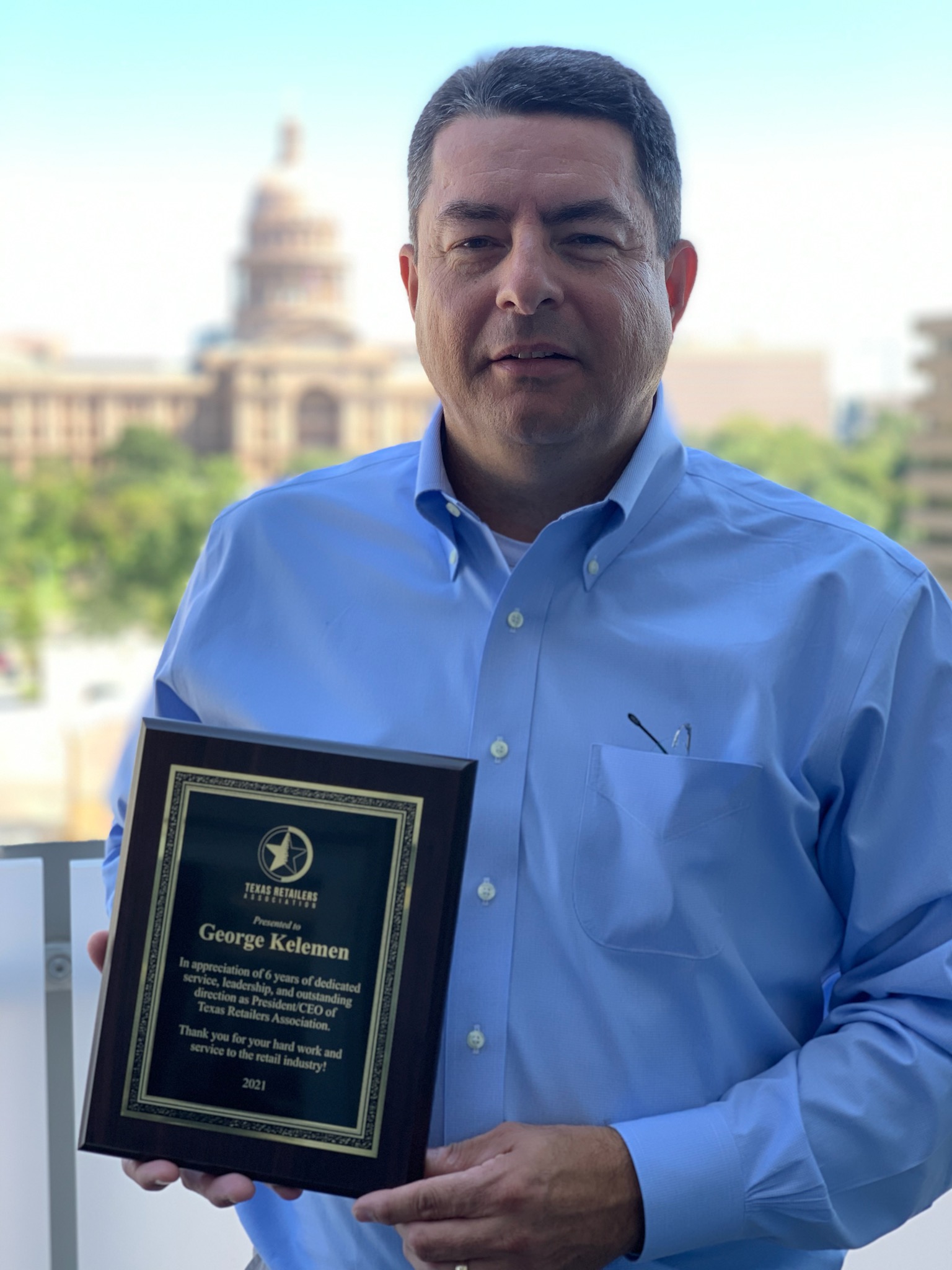 George Kelemen, Texas Retailers Association President/CEO has accepted a job offer at a national association and will be leaving TRA at the end of September. He spent the last 6 years serving the retail industry in representation of Texas retail leaders during unprecedented times. The Texas Retailers Association is grateful for his service and wish him the best of luck in his future role in Washington, D.C.  
A note from George: 

As I prepare to leave TRA and I think about these past six years, I leave with a great sense of pride knowing that I am leaving TRA much better than I found it. As an association leader, that is the goal and I am pleased that both the organization and my successor will be better for it. Over these nearly six years we have restored relevance, member engagement and financial stability to TRA. I am immensely proud of the work we have accomplished together during this time. TRA can get into any room in Austin or Washington, DC, be trend setters in promoting the work and value of TRA to engage current members as well as new ones, and the organization's finances have been stabilized to give it the resources to succeed going forward. I especially want to thank our staff team of Diana Cardona, Jim Sheer and Gary Huddleston for their leadership and commitment to TRA's success. They have been with me, in one way or another, from the start and will be here after I leave to continue serving the TRA membership.

In closing, I thank all of you, the TRA membership, Board, and Texas retailing community, for the opportunity to serve as your industry association's CEO, represent your industry, and to get to know so many of you. As always, thank you for your continued support of TRA, and please don't hesitate to contact any member of the TRA staff team at any time.
Share this post: